Many of you who have looked at our Contributors page, specifically the entry for me, you may have noticed a mention of something called "Linux". Some of you may have even wondered what this "Linux" thing is, and probably didn't get a good, straight answer. Well guess what I'm here to do?
To understand what Linux is, we need to understand what an operating system is first.
Operating Systems (OSs) are the system your computer uses to provide a graphical interface, install and use apps, manage files and memory, and basically anything else. Some well known OSs are Windows, MacOS, iOS, and Android. Each of these handles files, memory, and applications in a different way. Think of OSs as a person's personality: many people may have similar personalities, despite speaking different languages or having different skills. But, those skills may influence them and how they interact with the world, just like how an app can change a computer and how it interacts with you, your hardware, or the internet.
Most OSs fall under one of two families: UNIX-based, and DOS-based. Some examples of DOS-based systems are Windows (especilly pre-Windows NT), FreeDOS (an open-source implementation of the old MS-DOS operating system), and ReactOS (an open-source, reverse-engineered implementation of Windows systems).
UNIX-based systems can be split further into two sub-families: BSD-based and Linux-based. UNIX was an operating system developed by AT&T at Bell Labs back in 1971. It presented a number of revolutionary concepts to computing, such as pipelines and file descriptors. Unfortunately, UNIX was proprietary, meaning you could not obtain the source code, modify it to do as you pleased, and had to pay for a license to use it.
BSD-based operating systems, like MacOS and iOS, are based off an open-sourced fork of UNIX, known as BSD (BSD stands for Berkeley Software Distribution. BSD was developed at UC Berkeley, hence it's name). True BSD systems strive to adhere to the UNIX philosophy and provide an open-source implementation of the original UNIX operating system. However, you can find BSD-based OSs that diverge from this norm, such as MacOS and iOS. Many in the BSD and Linux communities do not consider these true BSD-based operating systems because of how many changes have been made to the source code. As such, many consider these more of a distant cousin to BSD-based OSs than a close relative.
Linux-based OSs, also referred to as GNU/Linux or GNU+Linux, are operating systems that use the Linux kernel (the kernel is essentially the beating heart of your OS. Going back to the personality analogy, it's like the basic capabilities all people have when they are born: basically useless on it's own. But once you build on top of it you can do a lot more and make a full personality). Linux was created in 1991 by a Finnish student named Linus Torvalds. He took what he saw in BSD and similar OSs, and made his own rendition. He posted it online, as open-sourced code at the encouragement of his friends, and from there it exploded. Today, the Linux kernel has had over 10,000 contributors and is one of the leading competitors to Windows.
But why should you care? You run a Windows computer, and an Android phone. You don't run Linux.
Oh, yes you do.
If you go on your Android phone into the Settings, and go to About Phone > Software Information, you will see a kernel version listed. It may even say "Linux Kernel Version". This is Linux. Android is a Linux-based OS (these are often refered to as 'distros', however due to Android's lack of several standard utilities found in Linux distros for desktop and server systems, many do not refer to Android as a "distro"). You use Linux on a daily basis, because developers found it a good fit for Android's needs for security, stability, and performance.
But wait, you actually use MacOS and iOS. Silly me. You don't have Android anywhere in your house! But what about that Google Smart Speaker, or Alexa-enabled toothbrush? Yep. Those are running Linux too. Linux can run forever and not crash (assuming it's not tampered with by a hacker or bad update), making it perfect for smart home devices, routers, and servers.
Wait. Servers you say? Aren't websites stored on servers?
Yes, Jimmy. Yes they are. Most web servers (98% of all of them in fact, including CYGO, Swivro, and Drauger OS servers) run Linux due to not just the advantages listed above, but also because they are easy to manage and difficult to hack.
But it goes beyond even that.
The top 500 super computers in the world, all Raspberry Pi computers, the International Space Station, the Mars rover Curiosity, SpaceX's rockets and Dragon capsules, Tesla's cars, most mainframes, some Wi-Fi routers, the particle accelerators at CERN, and Chromebooks all run Linux in some form or another. I can guarantee that you interact with Linux in some form every day, and you may never even realize it.
Okay. So it's essentially running the world. Why do you care?
Because it's coming for your computer too.
Linux performs better than Windows and MacOS in many settings, has less resource usage, is infinity more customizable than almost anything else out there, is easier to to install and uninstall software on, and is easier to develop software for. And as a cherry on top of that beautiful cake, it also has less tracking and telemetry than Windows does (usually. Looking at you Android.) meaning it respects your privacy. And the good news keeps coming because Linux is also more secure than MacOS, which is in itself more secure than Windows.
So why not try it out? Linux is free to use and you can try it off of a USB drive without ever installing it to your computer. You can follow this guide on how to do it to get you started. And, it should apply to almost any Linux distro.
But which Linux distro should you use? There hundreds, if not thousands, of them!
This comes down to personal choice for the most part. But, here are some of my personal suggestions: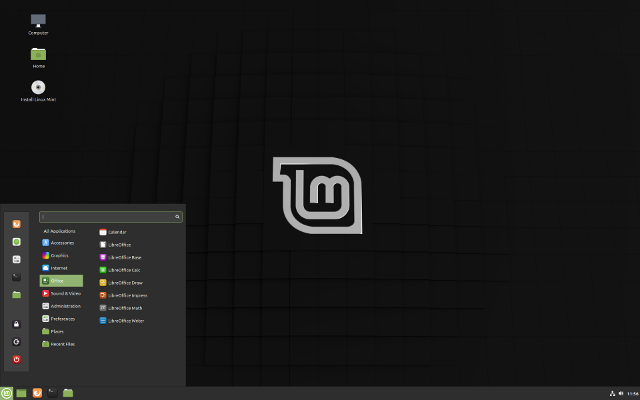 Linux Mint is a Linux distro aimed at new Linux users coming from Windows. It makes getting used to Linux easy, has a welcoming community, and works decently well on most hardware.
Linux Mint has 3 versions: Cinnamon, MATE, and Xfce. Use the Xfce version on lower-end hardware. Use Cinnamon on just about anything else. If Cinnamon feels slow on your system, but you don't think your system is all that low-end, try MATE.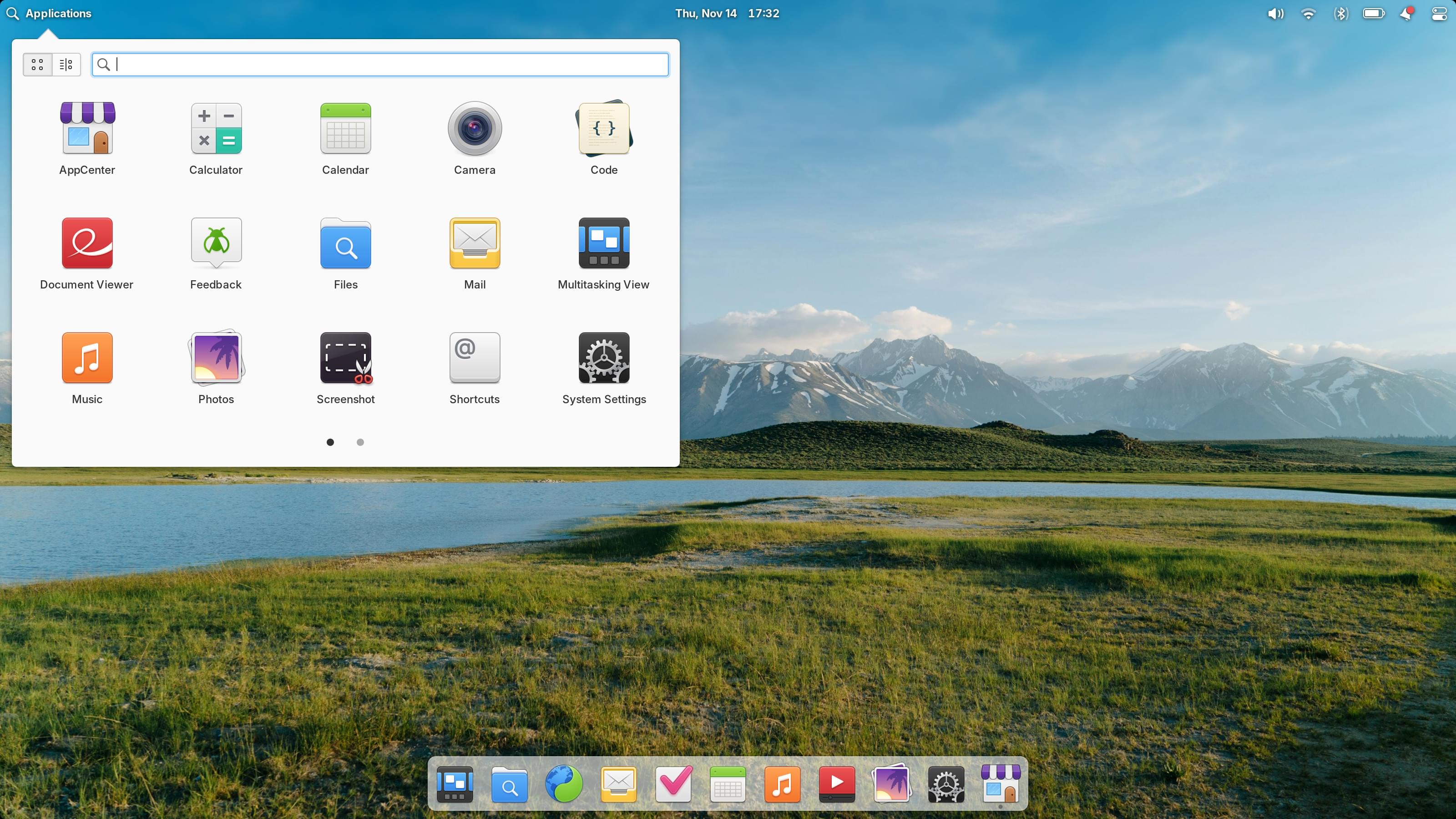 Elementary OS is a Linux distro with a design inspired by MacOS. For some Mac users, they may feel right at home. It's aim is to be easy to use while being clean and elegant.
Elementary OS is not as customizable as some other distros, so if you don't think you will modify Linux too heavily, then Elementary OS may be a good fit for you.
Zorin OS is a distro similar to Linux Mint, in that it strives to be easy to use for new users coming from Windows. However, it differs in 3 important ways:
1. Zorin OS is better designed for 2-in-1 and tablet-convertable laptops due to it's larger and more dynamic interface.
2. Zorin OS looks more like Windows 8 or Windows 10, while Linux Mint looks more like Windows Vista or Windows 7.
3. Zorin OS uses slightly more system resources than Linux Mint.


Overall, if you have a new computer or a 2-in-1, but still want that Windows-like desktop layout, Zorin OS is a good choice.
Ubuntu is the most popular Linux distro available. It's desktop, while more unique, is usable on 2-in-1s, tablet-convertibles, laptops, and desktops. It has a huge, vibrant community, and support for it is easy to find. In fact, most support found for Ubuntu also works for the other distros listed here for the most part, since they are based on Ubuntu.
Ubuntu is also the distro recommended for gaming on Linux by Valve, the company behind Steam, CS:GO, Half-Life, Left 4 Dead, and more.
If none of the other distros really makes you feel at home, or you really just want a unique desktop layout to wow your friends, Ubuntu is the way to go. This entire blog post was written on Ubuntu!
As you can might be able to tell, Linux puts an emphasis on choice. It's YOUR choice what distro you run. It's YOUR choice how your computer looks and works. It's YOUR choice if your computer runs Linux at all!
At the end of the day, trying Linux isn't a bad idea. And, if you don't like it, that's fine. But, come back and try it again a couple years later, because Linux development works at a rapid pace. So if you have hardware or software issues, in a couple years time the issues should either be easier to fix or already be fixed for you!
I've been running Linux on all my personal machines for the past 6 years, and while I admit there have been hiccups along the way, most of those where my own fault.
Just make sure not to run sudo rm -rf /* if you value your data.